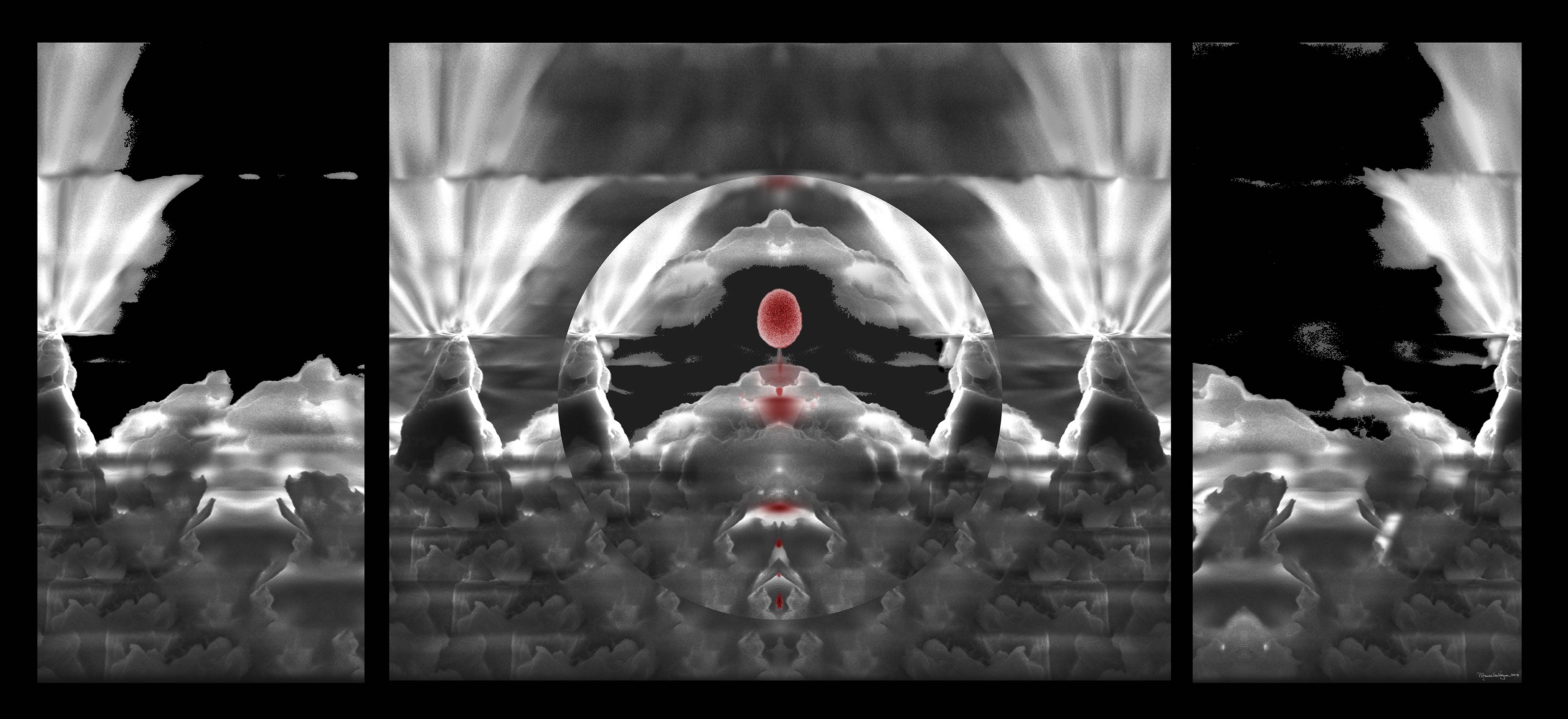 2017
Digital print on backlit film
24 inches x 48 inches
First Life was inspired by the sum of the microscopic processes that gave rise to the momentous—LUCA, the Last Universal Common Ancestor of all life. The work is an intricate collage of scanning electron microscope images from my research, reconfigured create a conceptual vista of the scientific story of creation while giving reverence to the actual materials of Earth (fragments of feldspar, volcanic glass, and clays) that played a role in creating an environment for life to begin (represented by the single bacterium). 
Fabricated as a digital image, the work may be modified as new scientific discoveries are made that may change this view of the world.
Biography
Nancy Gruver Van Wagoner is a Canada-based artist and professor of geology, working at the interface between art and science. With her work, presented in multiple media and installation, she shares a lifetime of exploring and imaging the planet for her research to create new ways of understanding Earth, and the inextricable connections between the minuscule and the enormous, the vast yet fleeting trajectory of time, and individuality within a collective destiny and precarious habitat. 
Gruver Van Wagoner's work has been exhibited internationally including shows in New York, Vancouver, and Los Angeles. She has also studied volcanoes globally, and was a visiting professor in art and science with the Universities of Gujrat in Pakistan, and Chiang Mai in Thailand. Gruver Van Wagoner holds a Master of Fine Arts degree from the School of Visual Arts in New York, and a PhD in Geology from Dalhousie University, Canada.