Antarctic Sea Ice Platelet Family 01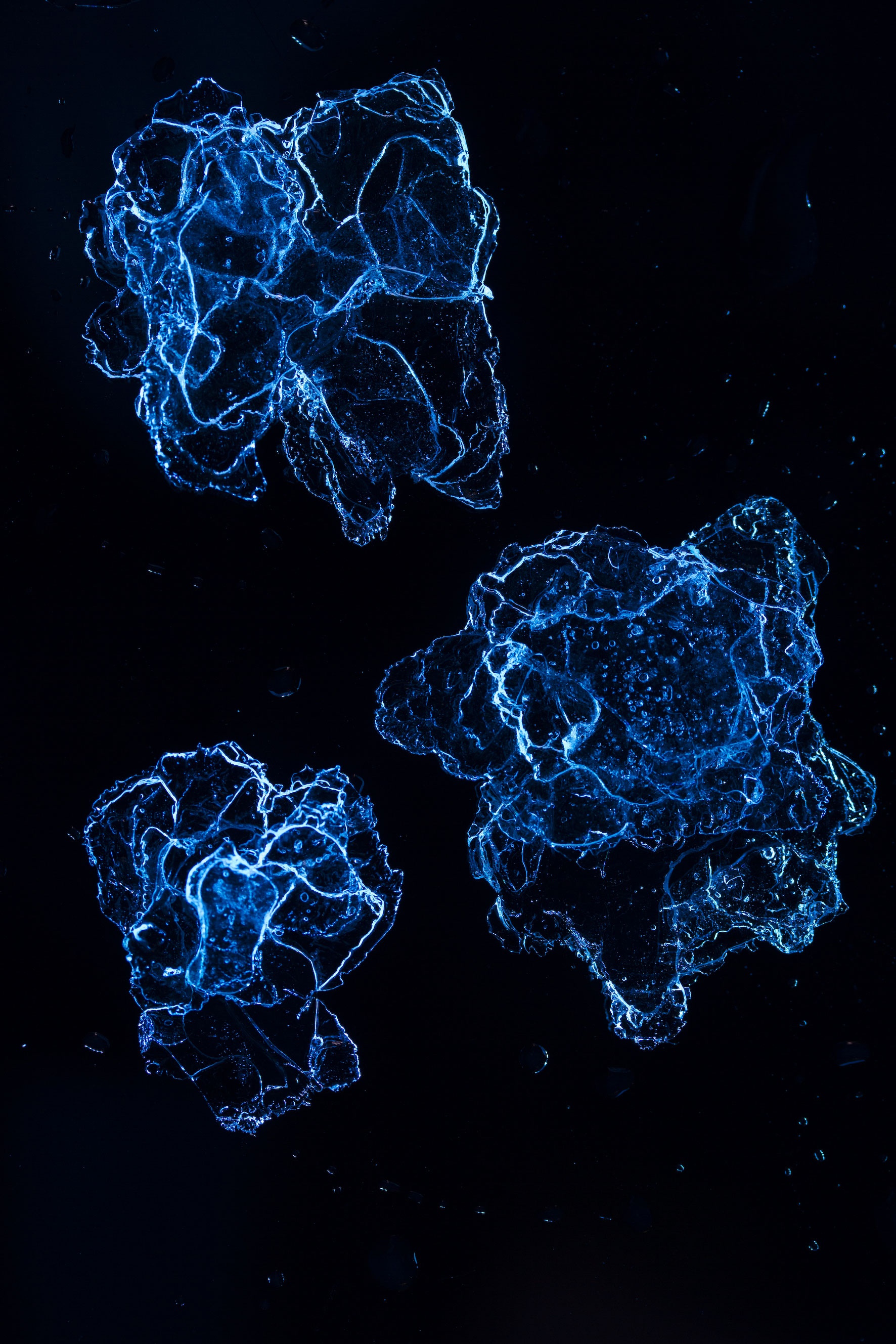 Antarctic Sea Ice Platelet Family 01 is part of a body of work developed from an art and science collaborative research project. In 2015 and 2016, O'Connor spent several weeks in Antarctica working in a shipping container laboratory on four-metre thick sea ice over 500 m deep McMurdo Sound, 60 km from Scott Base.  As an interdisciplinary researcher, O'Connor made art, collected measurement data, and documented the activities of K13, a NZ oceanography team. The sea-ice platelets depicted are the product of sub zero fresh water entering the marine space and flash freezing into ice crystals. The range in size from 10mm x .05 mm thick to the size of a dinner plate and the rough texture that they add to the underside of the sea ice effects the way the ocean mixes. This is part of a long-term art+science collaboration looking at the intersections between the two disciplines.
Biography
Gabby O'Connor is an artist and transdisciplinary researcher with training in sculpture and an interest in science communication and community; often transforming everyday materials into beautiful and complex artworks that communicate sophisticated ideas. O'Connor often works collaboratively: from cutting-edge scientists to community groups. Her work act as a bridge between art and science — conveying the imagination and research required of both worlds.
Gabby O'Connor is a PhD researcher at Auckland University with a scholarship from the Sustainable Seas National Science Challenge researching intersections between art, science, education and community. She is originally from Melbourne where she did a BFA at the Victorian College of the Arts-Melbourne University and completed a Masters of fine arts at COFA UNSW.
She is currently based at NIWA in Wellington.