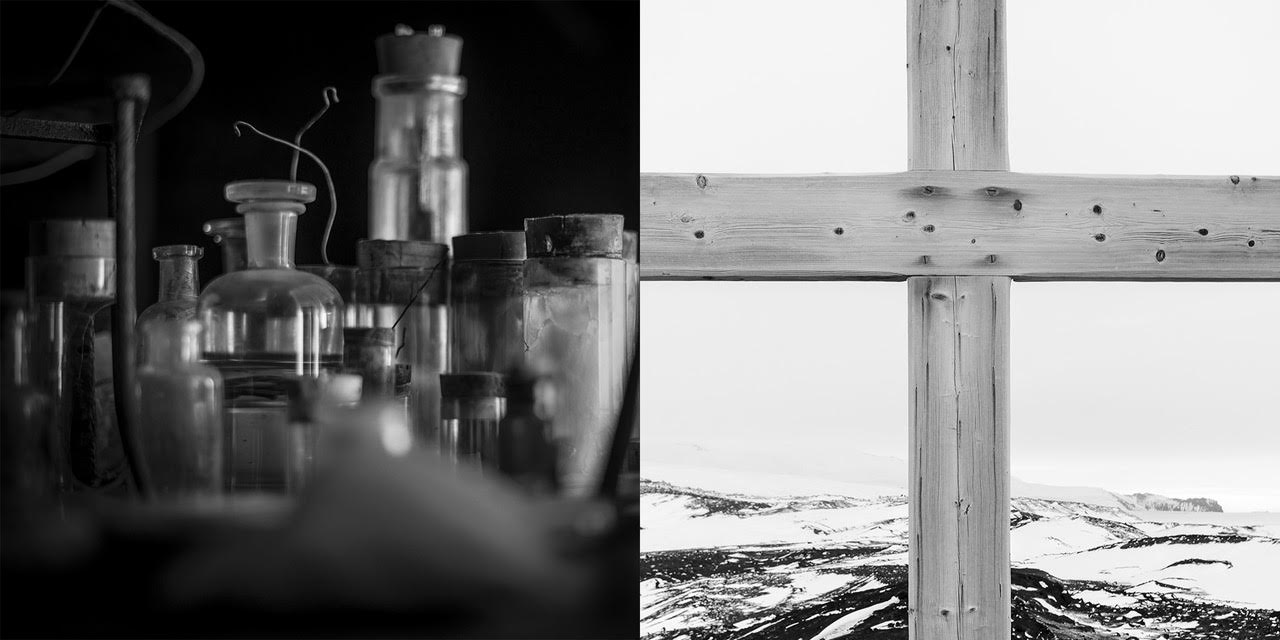 2018
Photograph
(2016 and 2018)
A diptych constructed of images taken in and near the historic hut at Cape Evans in Antarctica. On the left is a detail of the scientific equipment within the hut and the right-hand image captures the nearby memorial cross.
The hut is best known for Captain Robert Falcon Scott's British Antarctic (Terra Nova) Expedition 1910–1913 which ended with his fatal attempt for the South Pole. It was also used by the support team for Sir Ernest Shackleton's Imperial Trans-Antarctic Expedition in 1915. The cross on the nearby Wind Vane Hill marks the deaths of three members of that 1915 team and serves as a chilling reminder of the price so often paid in the name of science during the so-called "heroic age".
Biography
Jason O'Hara is an internationally exhibited and awarded designer, photographer and documentary maker based at Massey University's School of Design in Wellington, New Zealand. An expert in visual narrative, his work seeks to extend existing forms of science communication using human-centred design methodology to confront, engage, inform and enable new audiences in science and environmental topics. He was instrumental in a major 2011 art-science project in New Zealand's Kermadec region and has been to Antarctica twice working with science teams in the field.