Tolleraceae Terra pervertere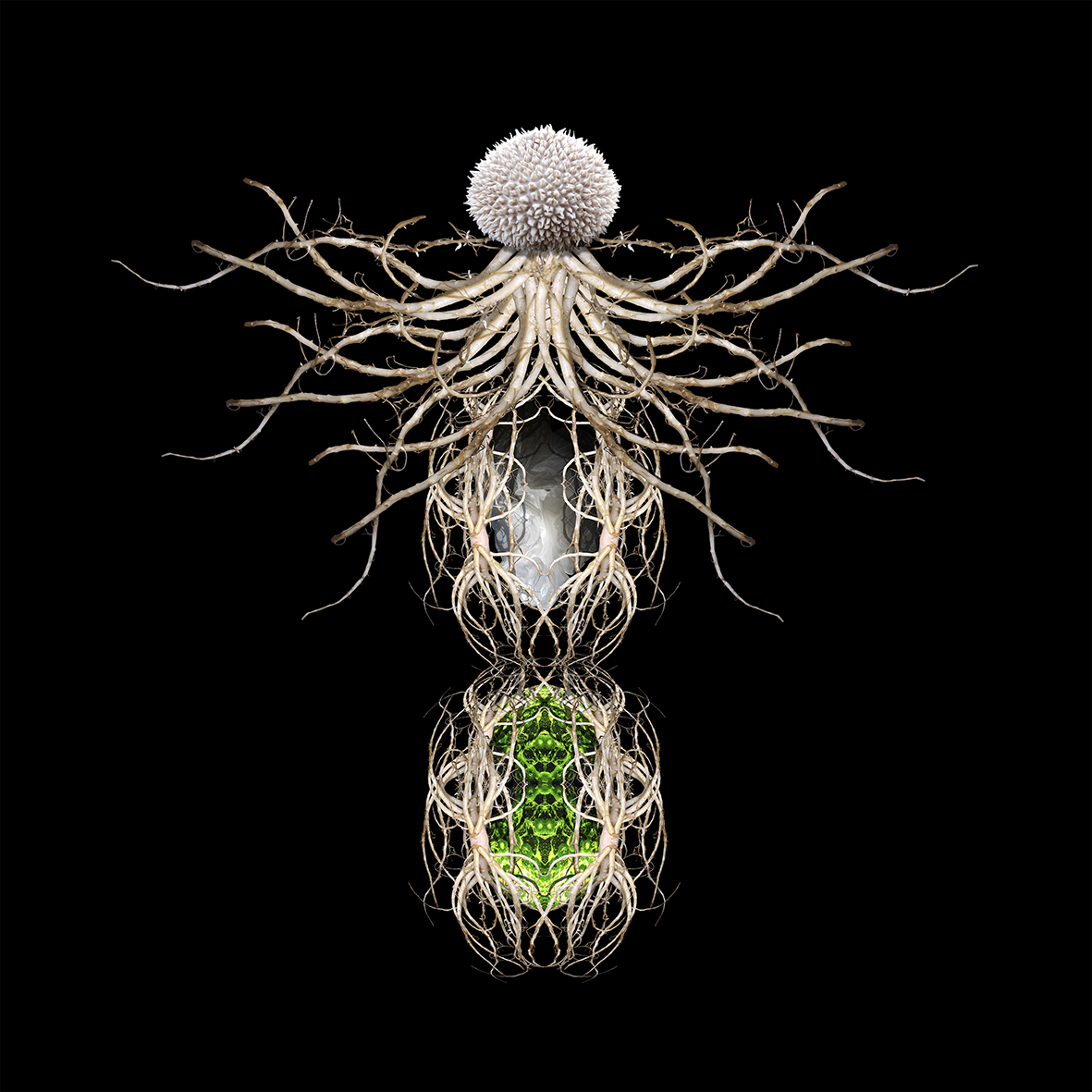 2017
Pigment print on Hahnemühle fine art rag
[Adaptation/Mutation series]
The Adaptation/Mutation series explores imagined ecological adaptations in the age of the Anthropocene; juxtaposing futurist ideas of natural evolution with human imposed organic-hybrid modifications to facilitate species survival beyond the current epoch. Placing fungi in the role of protagonist, the work reflects on possible future ecological adaptations and interventions within the natural world to remedy environmental damage.   
Tolleraceae Terra pervertere forms part of a series of imagined portraits that depict a group of biological hybrid organisms (both plant and fungi) that have naturally adapted to suit new environmental conditions, whilst also proving beneficial to alleviate some of human-kind errors such as water acidity, waste and air pollution. The work was created as part of a collaborative project that explored dialogues between academic research and the creative imagination, see: textjournal.com.au Issue 52 (pdf). 
Biography
Donna Davis is a multi-discipline artist intrigued with the idea of connection; her work explores intersections between art and science with a particular focus on natural and social ecosystems.  Often collaborating with ecologists, botanists and mycologists, Donna explores new ways to creatively interpret ecological data; working across sculpture, assemblage, installation and digital media to create works that capture and create sites of environmental observation.
By providing new ways of 'seeing', Donna aims to challenge ecological discourse and promote environmental conservation. 
Donna has undertaken a number of residencies with organisations such as the Queensland Herbarium, Brisbane Botanic Gardens, Tanks Art Centre and the Department of Environment and Science (DES). She holds a Bachelor of Arts (ART) from Curtin University and has works held in both public and private collections. She has exhibited widely in both solo and selected group exhibitions; and had her work feature in state and national touring exhibitions.