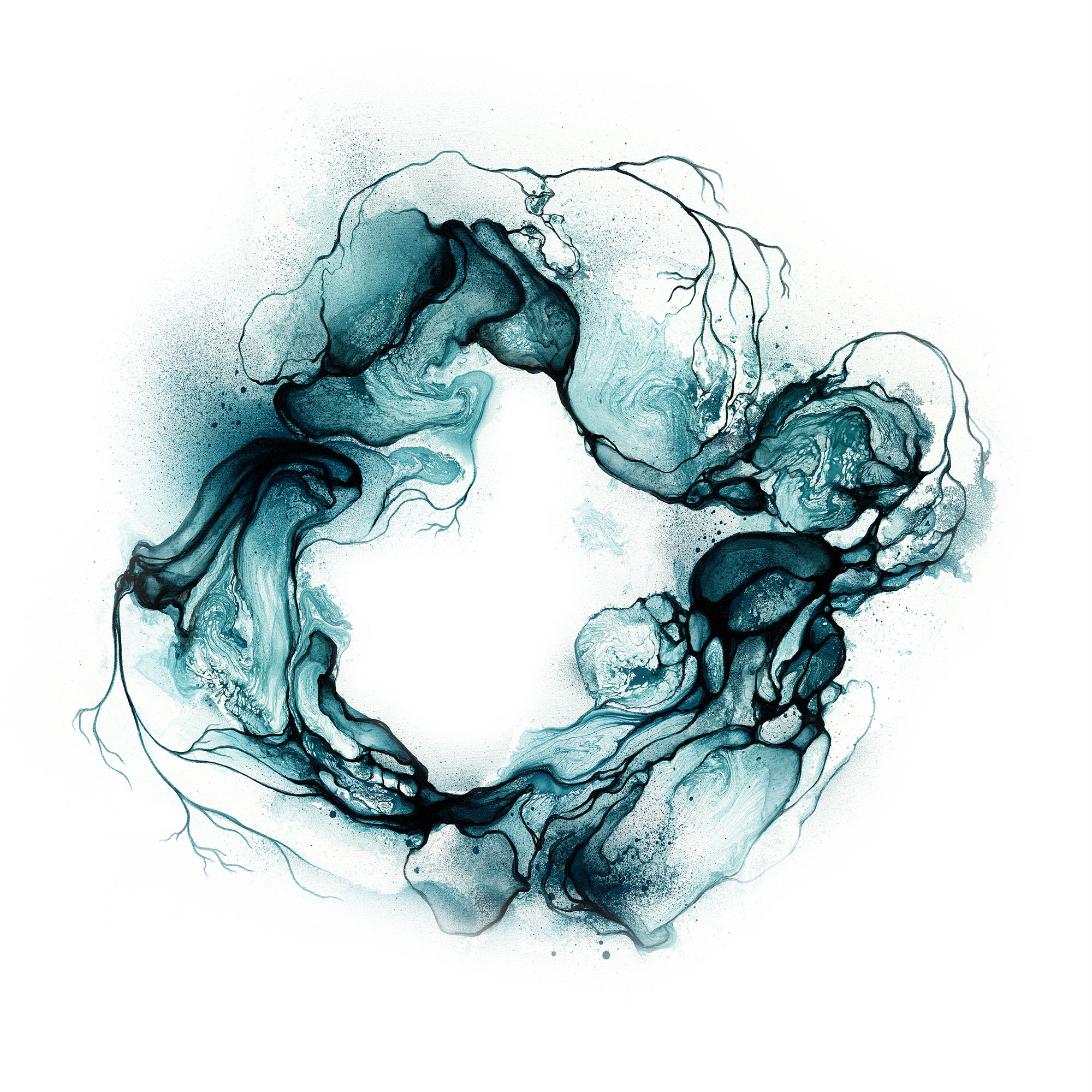 2018
Mixed media on canvas
70cm x 70cm
A circle is definite and harmonious and is seen as a completion. A circle can symbolize the stages of water, wheel of life or form the framework for our everyday life, our thoughts or growth. Our existence can be perceived as concentric circles — from one self and one's family to nature and the universe.
Humans and everything in the world are inextricably linked. Patterns in nature occur in fractal geometry, where they are embedded in each other and recur in things large and small. The fractal patterns apply to both nature's simple organisms and the more complex ones, and thus, they apply to us humans as well.
Biography
Rikke Darling examines and expresses thoughts about the world in her art. She reduces a scientific or an aesthetic concept down to fewer or simpler elements with the purpose of closer examination. She uses this reductionistic approach in her art in regards to both shape and colors, where she examines the individual components in order to reveal a more complex phenomenon. She seeks to evoke a sensual and emotional realization in the observer.